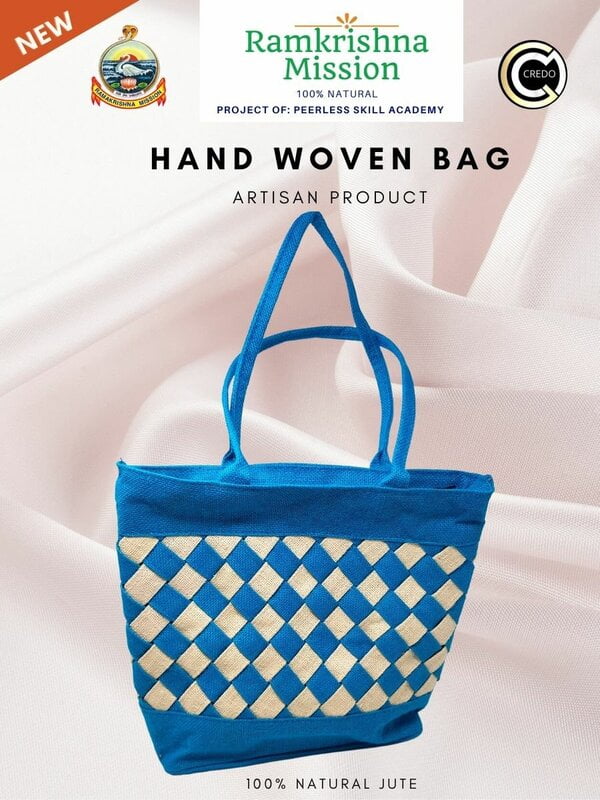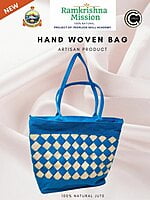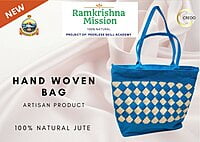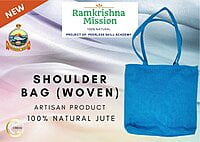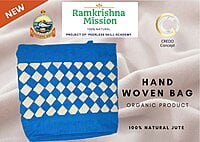 Hand Woven Bag -1
Non-returnable
Jute is an incredibly versatile & aesthetic fabric that's perfect for both daily use & special occasions. Jute bags are extremely strong & do not require maintenance. Jute products are biodegradable & reusable.
Product Description: The product is handmade by 100% natural jute and is finished in attractive two colored natural dyes. It features zip closure, double handle and is targeted towards both girls & women.
Social Commitment: Rural people are key agents for development. They play a catalytic role towards achievement of transformational economic, environment & social changes required for sustainable development. Ramkrishna Missionleads rural empowerment in general with focus on women economic upliftment under Swami Vivekananda's "Kalpataru Vision".Peerless Skill Academy is involved in training the rural citizens while CredoCharitable Trust builds bridges creating market linkages with design & logistics support.