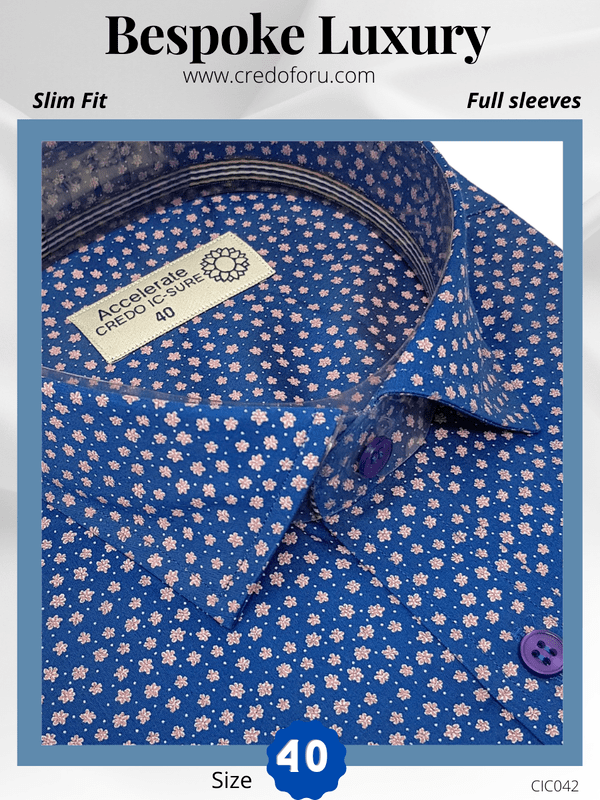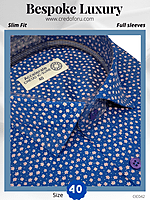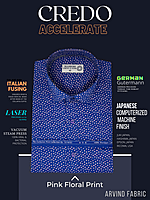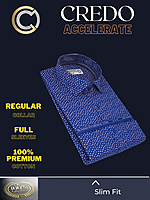 Arvind Fabric Navy Blue Printed Formal Shirt
Non-returnable
Quality in every inch
This is a Quality product manufactured from Arvind fabric, in our High Tech air-conditioned Kolkata unit. Computerized Japanese 'JUKI' Stitching machines using German precision 'Gutermann' thread resulting into fine stitching lines are the mark of quality. , Italian fusing on 'Hashima' machine ensure wear and tear free cuffs and collar. Computerized Japanese Buttoning machines ensure button rigidity over hundreds of washes while Vacuum Steam press ironing systems ensure bacteria and virus free crisp packaging.
CREDO ACCELERATE MEANS BUSINESS: Every shirt ensure the 'wow' factor - be it during your business meets or casual encounters. In a CREDO shirt, you are always crisp, dapper and confident. We take complete care to ensure your satisfaction.
SOCIAL COMMITMENT WITH A FLAIR: CREDO (means I believe in Latin). CREDO Charitable Trust is the inspiration behind the project to empower the masses. So smile, every purchase of our high quality garment contributes in empowering the society across a cross section of diverse demography. CREDO cares and so do you.